Oral surgery also known as maxillofacial surgery is a highly specialised field which encompasses problems relating to the soft and hard tissue of the face, mouth and jaws.  In most cases, oral surgery patients are referred to Wentworth Clinic by their regular dental practitioner.
At the Wentworth Clinic, we have much experience with oral surgery procedures which ultimately offer pain relief, restoration to full function, and improved appearance.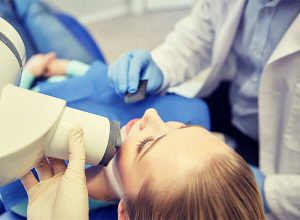 Common oral surgical procedures offered at Wentworth Clinic
Extraction of impacted teeth, wisdom teeth
Apicectomy – where infection at the top of the tooth root is surgically removed
Removal of jaw cysts
Removal of buried tooth root
---
Comprehensive oral surgery consultation
Following a referral from your dentist, our qualified oral surgeon will conduct an initial comprehensive consultation to determine exactly where the problem lies, and the complexities involved in any procedure.  Following diagnosis, we will outline and discuss the treatment options available to you, and provide you with detailed documentation relating to your planned treatment to ensure you fully understand what is involved, and what to expect throughout the treatment process.
Understanding anaesthesia
Our oral surgery treatments can be carried out under local or general anaesthetic, and rest assured that we will review and explain all the possible outcomes and implications relating to both the anaesthetic and your treatment before we schedule your surgery appointment.
We perform all our oral surgery appointments at both our Bournemouth and Harley Street locations so if you would like to find out more, or wish to book a consultation with us, please call the clinic of your choice and we will be happy to provide you with further information, or confirm your initial appointment.