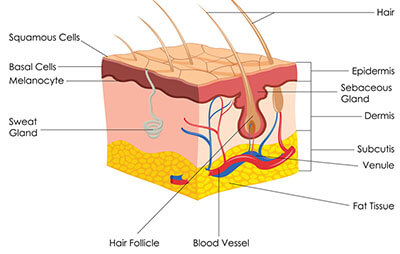 Pigment, known as melanin, is produced in the melanocyte cells in our body, these are found in the basal layer of the epidermis. It is melanin that determines the 'colour' of our skin.
The greater the amount of 'eumelanin', the darker the skin pigment.
The greater amount of 'pheomelanin', the lighter the skin.
In the case of someone with albinism, one would find very little, or no melanin within the melanocyte cells.