Beauty is More Than Just Skin Deep

Life Changing Cosmetic Surgery for women

Rejuvenating Age Reversing Treatments

Non-invasive procedures to improve skin tone, texture and appearance

Restoring perfection one treatment at a time

Transforming skincare procedures for men and women
Receive a full consultation from one of our experienced team today.
Let us know the best number to call you on and we'll get right back to you.
Our clinics are running as normal during the Covid-19 pandemic with additional and strict PPE measures in place.
Wentworth Clinic Advanced Plastic and Cosmetic Surgery Treatments in Bournemouth
Welcome to Wentworth Clinic, where transformation meets expertise. As a leading authority in facial aesthetics, Wentworth Clinic specialises in surgical and non-surgical treatments for both men and women. Under the expert guidance of renowned facial plastic surgeon, Professor Ilankovan, 90% of our aesthetic procedures are skillfully performed using local anaesthetic, ensuring your comfort and safety throughout.
Our comprehensive range of services includes facelifts, neck lifts, rhinoplasty, box genioplasty, and cosmetic dentistry. We maintain a dedication to excellence that is evident in our state-of-the-art clinic situated in the coastal resort of Bournemouth in Dorset.
At Wentworth Clinic, we tailor our plastic and cosmetic surgery treatments to deliver the finest possible outcomes. Trust us to help you rediscover your natural beauty and regain your confidence.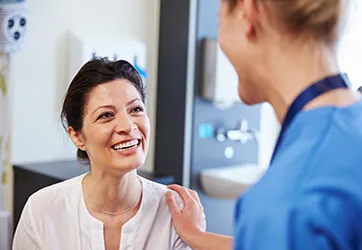 Cosmetic Surgery
Rejuvenate your look and regain your youthful glow with Aesthetic Rhytidectomy. Discover more about our transformative cosmetic facelift surgery procedures.

If you suffer from dark circles or bags under the eyes then you can benefit from lower eyelid surgery. This can be part of your overall treatment. Find out more

Transform your facial features and achieve a more youthful look with Wentworth Clinic's chin augmentation surgery.
Book an Appointment
The expertise of the Wentworth Clinic surgeons and staff ensure you get the best cosmetic treatments currently available. Book your private consultation today to find out more about:
Reversing the ageing process.
Transforming your smile.
Rejuvenating tired looking, ageing skin.
Removing unwanted birthmarks, scars and moles.
"*" indicates required fields