For men who have flat or weak cheek structure; those dealing with the effects of ageing where the skin has lost its natural volume, causing sunken cheeks, and male patients who wish to have a stronger, more masculine look, cheek implants, also known as cheek augmentation, could be the answer.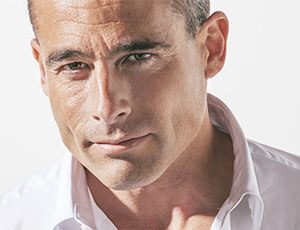 Benefits of cheek implants:
Enhance weak or flat cheeks
Balances facial features
Provides shape and definition
Provides a more masculine appearance
---
Cheek augmentation & implants at Wentworth Clinic
We offer two types of implants to our patients at Wentworth Clinic: solid implants and soft tissue implants. Our Surgeon will ascertain which is the correct implant for your particular needs during your one-on-one consultation.
It may also be that you require more than one cosmetic procedure to obtain the final result you are looking for, i.e. facelift, brow lift, or eyelid surgery.
Private consultation with our surgeon
Most cheek implant surgeries are performed under general anaesthetic, we will inform you about anaesthesia, the procedure and after treatments care during your consultation, and prior to confirming your surgery date.
If you would like to find out more about cheek augmentation then please read below, or contact one of the Wentworth Clinic team to schedule your consultation with our surgeon today.