As one of the most popular cosmetic surgery procedures for men, upper eyelid surgery, also known as upper blepharoplasty is suitable for men with ageing, wrinkled, sagging or drooping upper eyelids.  The procedure is simple and straightforward and can usually be performed under local anaesthetic.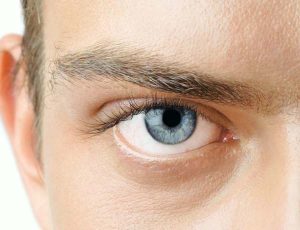 Benefits of upper eyelid surgery for men
Provides a natural, more youthful appearance.
Corrects tired looking eyes.
repositions excess fatty tissue.
Removes excess sagging skin.
Provides balance when combined with lower eyelid blepharoplasty.
---
Upper eyelid blepharoplasty for men with droopy, sagging eyes
The delicate skin of the eyes loses its elasticity and youthful appearance over time, this can be due to constant exposure to the suns' harmful rays; as part of the natural ageing process; and it may also be hereditary.  Your vision could also be impaired by hooded eyes – where the skin of the eyelid droops over the lid. This can all be rectified with upper eyelid blepharoplasty.
Many of our male patients often combine upper eyelid surgery with eye bag removal to ensure the best possible outcome.  Find out more about men's upper blepharoplasty surgery below, and if you'd like to schedule a private consultation with our plastic surgeon at either our London or Bournemouth clinic then please either complete our online contact form, or call us for further details.