As one of the most popular cosmetic surgery procedures for men in the UK, upper eyelid surgery, also known as upper blepharoplasty is suitable for males with ageing, wrinkled, sagging or drooping eyelids.  The procedure is simple and straightforward and can usually be performed under local anaesthetic, and provides you with a rejuvenated and refreshed appearance.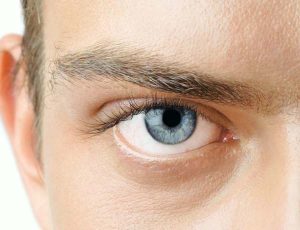 Benefits of upper eyelid surgery for men
Provides a natural, more youthful appearance.
Corrects tired-looking eyes.
repositions excess fatty tissue.
Removes excess sagging skin.
Provides balance when combined with lower eyelid blepharoplasty.
---
What is men's upper eyelid surgery?
Men's upper eyelid surgery, also known as male blepharoplasty, is a transformative procedure designed to address drooping eyelids and reduce the signs of ageing around the eyes. As men age, the skin around the upper eyelids tends to lose its elasticity, leading to excess skin and puffiness. Our specialised eyelid lift procedure can help remove this surplus skin and fat, resulting in a more refreshed and alert appearance.
The benefits of male blepharoplasty:
Through the Wentworth Clinic's corrective eyelid surgery, men can experience numerous benefits, including:
Enhanced Eye Appearance: Achieve a more youthful and rejuvenated look by eliminating sagging skin and puffiness.
Improved Vision: By lifting drooping eyelids, the surgery can enhance the field of vision that may have been obstructed by excess skin.
Boosted Self-Confidence: Regain confidence in your appearance, both professionally and socially, after undergoing male eyelid surgery.
Under-eye bag treatments for men
To complement eyelid surgery or as a standalone treatment; please visit our eye bag removal surgery for men page.
Book your eyelift surgery
At Wentworth Clinic, we understand the unique cosmetic needs of men, particularly when it comes to eyelid surgery. Contact us today for a personalised consultation and embark on your journey to renewed confidence and self-assurance at our Bournemouth Clinic.