As we age, it's natural for our skin to change. Lines, wrinkles, and sagging skin can make us feel we no longer look like ourselves. But with the help of a skilled facial cosmetic surgeon like Professor Ilankovan, a cosmetic facelift (Rhytidectomy) can help us regain our youthful appearance.
Choosing the right facelift
Wentworth Clinic offers a selection of facelifts at our Bournemouth-based clinic, and whilst each procedure would be considered a surgical facelift, these vary in degree and complexity.
Find out more about our surgical facelifts & modifications: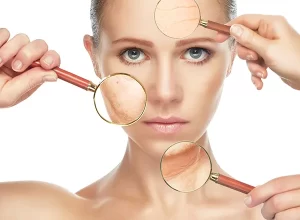 SMAS (superficial musculo-aponeurotic system)
MACS (minimal access cranial suspension)
S-Lift (lower portion of face)
Mini-Facelift (neck, chin and jowls)
Lower Facelift (lower 1/3rd of face)
A separate lateral brow lift also would improve malar prominence and correct "crows feet" lines.
What types of anaesthesia are used for facelifts
Traditionally, our Rhytidectomy procedures (facelifts) have always been performed under a general anaesthetic but with the expertise of Professor Ilankovan, our gifted plastic surgeon, we are now able to offer some types of cosmetic facial surgery under local anaesthetic.
Book your private facelift consultation today
Further details about our facial cosmetic surgery, as well as pre-and post-treatment care, is available below.  And if you'd like to schedule a private consultation to discuss a facelift procedure, please contact Wentworth Clinic via our contact form, or call us on 01202 422 171.