Ageing is unstoppable, resulting in changes in all structures, and the skin is no exception. Multiple environmental factors can also affect skin quality.  Fine lines and wrinkles develop, the natural volume is depleted, glandular activity is reduced and the skin becomes drier.
The best solution to improve the skin aesthetics is volumenisation to create definition.  Available options for this type of treatment are autologous (your own) fat, as well as synthetic agents, the most user-friendly of which is hyaluronic acid – the main ingredient in Dermal filler injections.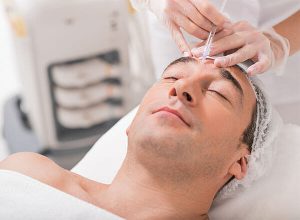 What areas can be treated with Dermal Fillers?
Between eyebrows
Cheeks
Forehead
Mouth and lips
Mouth to chin lines
Nose to mouth lines
---
Now a very popular treatment in the UK, facial fillers restore volume and fullness to the skin, correcting facial wrinkles and folds.  This non-surgical treatment has had a very positive impact on many of our patients, improving not only their physical appearance but also increasing self-esteem and confidence.
Natural cosmetic dermal fillers: Juvederm, Restylane & Teosyal
At Wentworth Clinic we offer our facial filler procedure to both male and female patients, using autologous fat, as well as safe and natural cosmetic dermal fillers that include: Juvederm, Restylane and Teosyal – each of these well-known, trusted brands of filler are made from hyaluronic acid, a natural substance that already exists within the human body.
Book Your Appointment Today
Find out more about dermal fillers below, or if you'd like to speak to one of the Wentworth team about your upcoming appointment, please call us on 01202 422171, or fill out one of our contact forms and one of the staff will respond to your enquiry shortly.