Beauty is More Than Just Skin Deep

Life Changing Cosmetic Surgery for men and women

Rejuvenating Age Reversing Treatments

Non-invasive procedures to improve skin tone, texture and appearance

Restoring perfection one treatment at a time

Transforming skincare procedures for men and women
Receive a full consultation from one of our experienced team today.
Let us know the best number to call you on and we'll get right back to you.
Find out how much your treatment will cost
Transform Yourself with Advanced & Natural Cosmetic Surgery Treatments at the Wentworth Clinic
Welcome to the Wentworth Clinic – one of the UK's leading providers of facial plastic and cosmetic surgery.  With 90% of our aesthetic procedures being performed under local anaesthetic, we specialise in surgical and non-surgical treatments for men and women that include facelift, neck lifts, rhinoplasty and cosmetic dentistry, under the care of renowned facial plastic surgeon Dr Ilankovan.
With two state-of-the-art clinics covering the South of England, one in Bournemouth and the other directly off the prestigious Harley Street in London, we are able to offer a full range of treatments and procedures all designed to provide the best results possible.
Please browse our services below to find the right cosmetic surgery treatment for you.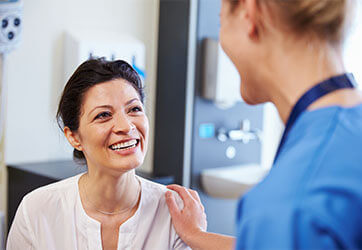 Book an Appointment
The expertise of the Wentworth Clinic surgeons and staff ensure you get the best cosmetic treatments currently available. Book your private consultation today to find out more about:
Reversing the ageing process.
Transforming your smile.
Rejuvenating tired looking, ageing skin.
Removing unwanted birthmarks, scars and moles.