Are you concerned about age lines and furrows in your forehead? Do your eyebrows droop a little covering the eyelid? With constant exposure to the elements and the frequent movement of forehead muscles, it is not surprising that as we age and our skin loses its elasticity, that this area of the upper face requires a little surgical assistance!
Combined cosmetic procedures with brow lift
At Wentworth Clinic we offer brow lift surgery for women (also known as a forehead lift) which is often combined with upper blepharoplasty (upper eyelid surgery) – these two cosmetic surgery procedures have provided dramatic results for many of our female patients.  The procedure lifts and smooths the skin between the eyebrows and the hairline, repositioning the brow, thereby transforming a once tired looking face into one with a more youthful appearance.
Private Consultation with your Surgeon
You will attend a private consultation and examination with our highly accredited plastic surgeon, Professor Ilankovan, who will discuss your surgery options which include: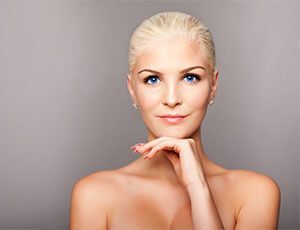 Surgery options
An open procedure
Keyhole surgery
Modified brow lift – here we combine keyhole technique with limited scalp excision – over the last 10 years we have found this combination (when suitable) provides a better, longer lasting effect with minimal downtime
---
General and local anaesthetic options for forehead lift
At Wentworth Clinic our forehead lift procedure is usually carried out under general anaesthetic, whilst a lateral brow lift can be performed under local anaesthetic at both our Bournemouth and London clinics. Any fears or concerns will be addressed during your consultation, and we will then schedule your surgery appointment.
More information relating to forehead/brow lift surgery is available below. Alternatively, please call our office, or contact us via our contact form.