If you or a female family member have prominent or protruding ears then you will understand what a source of great embarrassment and mental anguish it can be.  At Wentworth Clinic we have performed countless life-altering and highly successful ear reshaping (Otoplasty) and ear correction surgeries for our female patients of all ages.
Reshaping & ear correction procedure
Otoplasty, also known as ear correction, ear reshaping, and Pinnaplasty (ear pinning) is a surgical procedure to correct the shape, size and contour of the ears. Performed under local or general anaesthetic (depending on the complexity of the procedure) at both our London and Bournemouth clinics, our ear correction surgery is suitable for adults as well as children over the age of 5 or 6 (when ear growth is almost complete).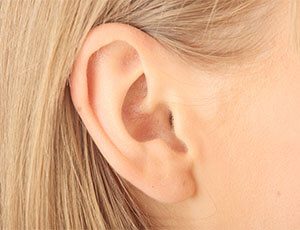 Ear deformities benefiting from Otoplasty:
Protruding or prominent ears.
Other congenital deformities.
Following cancer surgery.
Due to human bite.
---
Professor Ilankovan, a gifted Otoplasty surgeon, has vast experience in successfully performing ear correction procedures for children as well as women with protruding ears where the deformity has been present since birth. More complex surgeries for other congenital ear deformities may require extensive multi-stage treatment which can be discussed with Professor Ilankovan.
Private consultation with ear surgeon
During your initial consultation with the ear surgeon, we will discuss treatment options, review your medical history and ensure you understand realistically what is possible from ear reshaping or ear pinning surgery. We will explain the procedure, let you know what to expect prior to and following your treatment, and we will be here to answer any questions you may have throughout the treatment process.
If you would like to further investigate your options for ear correction surgery for women at the Wentworth Clinic in London or Bournemouth then please call us on 01202-428773, or complete our online contact form and one of our experienced Wentworth Clinic staff will respond to your enquiry.