Are you frustrated by the effects of ageing and only too aware of the change in the appearance of a once smooth forehead that now appears wrinkled and furrowed?  If your eyelids are being hidden or possibly your vision is being impaired by a droopy brow, then perhaps it is time to consider brow lift surgery.
At Wentworth Clinic, our men's brow lift surgery, also known as a forehead lift, is a surgical procedure that is performed at our Bournemouth clinic.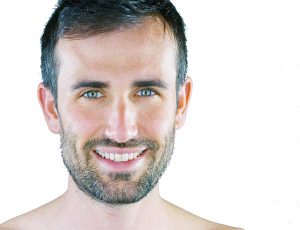 Benefits of men's brow lift surgery
Correct drooping brows
Improve the hooding of the eyelids
Minimise horizontal lines and furrow
Provide a more youthful look
---
Combination surgical procedures to achieve effective results
During your consultation appointment, your surgeon will examine you, and advise on the most appropriate type of surgery to achieve the results you desire. We often combine our men's brow lift procedure with eyelid surgery (blepharoplasty) to ensure the most beneficial outcome.
Men's surgical browlift procedures
This procedure will lift and smooth the skin between the eyebrows and the hairline, repositioning the brow and providing a more youthful appearance.  We offer three different approaches to this type of surgery, these are:
An open procedure
Keyhole surgery
And, for modified brow lift we combine keyhole technique with limited scalp excision
Further information relating to brow lift procedure for men is available below. If you would like to arrange for a private consultation with our surgeon then please either complete our online booking form, or call the clinic to make arrangements.