Wentworth Clinic – Bournemouth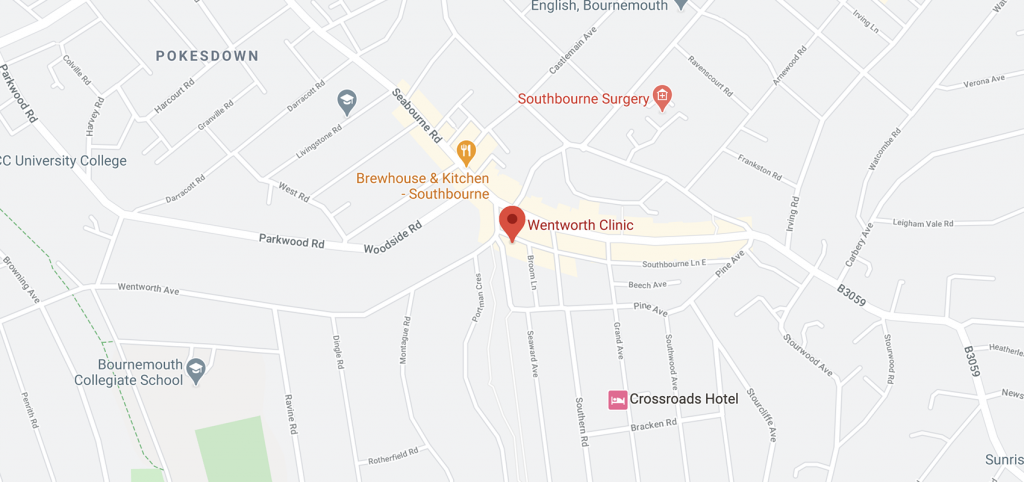 Located on Fisherman's Avenue in Southbourne, our Bournemouth clinic is just 10 minutes by car from Bournemouth town centre and 5 minutes from Pokesdown train station.  Local bus routes are also easily accessible.
We perform all our surgical procedures and non-surgical treatments in our state of the art theatre and treatment rooms, assisted by a team of friendly and supportive staff to ensure your comfort and every need are taken care of during your time at our clinic.
Get in touch
About surgeons at the Wentworth Clinic
All the surgeons and specialists at our Bournemouth clinic are trained and experienced, and offer full pre-op consultations to fully explain the procedure to you and put your mind at ease.
Opening Times
Monday: 9am – 5pm
Tuesday: 9am – 5pm
Wednesday: 9am – 5pm
Thursday: 9am – 5pm
Friday: 9am – 12noon
Saturday: Appointment Only
Closed