As we age, our skin loses its natural elasticity and form. Where once there was firm, tight skin, we now see lines, wrinkles and sagging skin folds. And though smile lines certainly show something of who we are, many of us would prefer to see that vibrant, youthful reflection looking back at us once again. With a cosmetic facelift (also known as Rhytidectomy), this is now possible.
Wentworth Clinic offers a range of facial cosmetic surgery procedures at both our London and Bournemouth based clinics.  And whilst each procedure would be considered a surgical face lift, they vary in degree and complexity.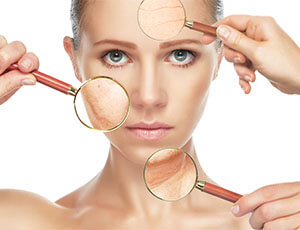 Our surgical facelifts & modifications include:
SMAS
Minimal Access Cranial Suspension (MACS)
S-Lift
Mini-Facelift
Lower Facelift
A separate lateral brow lift also would improve malar prominence and correct "crows feet" lines.
---
Facelifts performed under local & general anaesthetic
Traditionally, our Rhytidectomy procedures have always been performed under a general anaesthetic but with the expertise of our gifted plastic surgeon, Professor Ilankovan, we are now able to offer many face lift surgeries under local anaesthetic.
Expectation and limitations of surgical face lift
Though there is much that can be achieved with a facelift procedure, it is important to understand the limitations of the process.  A facelift will have no effect on fine lines and creases around your lips and eyes, nor to the quality and condition of your skin itself – the procedure focuses purely on the mid-face area.  So in addition to a facelift, you may wish to consider other non-surgical facial  treatments at Wentworth Clinic, such as chemical peels, laser resurfacing and hydrodermabrasion, which provide the results you desire.
Further details about our facial cosmetic surgery, as well as pre- and post-treatment care, is available below. And if you would like to arrange a private consultation with highly experienced cosmetic surgeon, Mr Ilankovan,  please contact us via our contact form or by calling our London or Bournemouth Clinic.