Genioplasty is a surgical procedure that can correct the bony dimension of the chin, and as a result, achieve an aesthetically pleasing facial profile.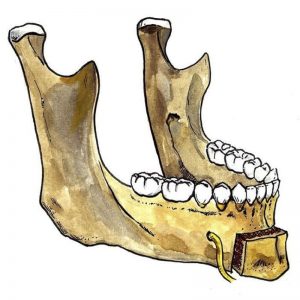 Sliding Genioplasty
The currently published technique is called a 'sliding genioplasty', where the chin bone (symphysis) and the adjacent bone (parasymphysis) are moved to a planned position.  This method is an extensive procedure and in most cases requires a general anaesthetic.
Alternative Genioplasty Technique
In 2011, we published our findings on an alternative genioplasty technique where only the chin bone (symphysis) is moved to the desired position which had the advantage of no loss of sensation of the lip, no step deformity, no damage to the dentition, and it is possible to carry out this procedure under a local anaesthetic – we named this 'box genioplasty'.
Box Genioplasty
Box genioplasty can be carried out to correct small and large chins.  It can correct chin retrusion, protrusion, and asymmetry with very few complications.  This can be combined with a face and neck lift, and a rhinoplasty to change the profile. Find out more about box genioplasty.
Box Genioplasty Technique Performed by Professor Ilankovan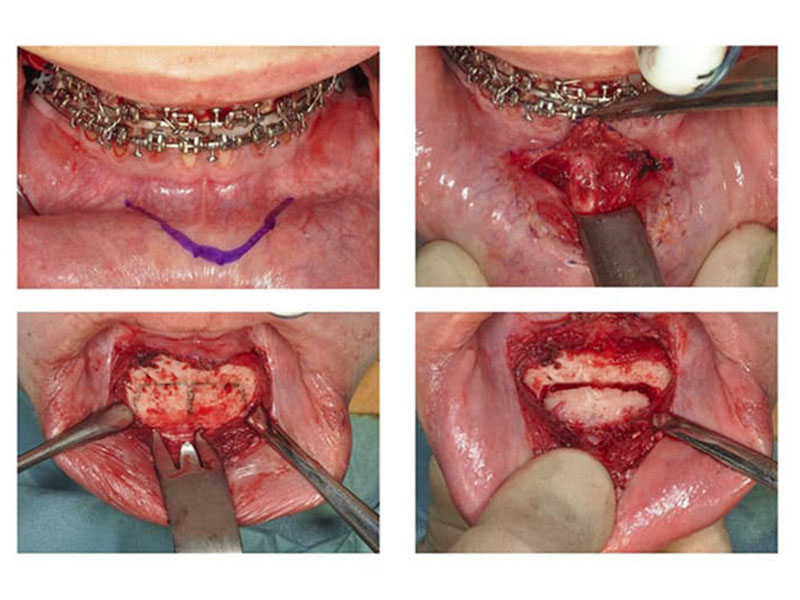 Click here to find out more about the cosmetic surgery procedures we offer in both our London and Bournemouth Clinics.
Our Findings
Due to these findings (above), we have now almost completely stopped performing chin implant procedures at the clinic due to possible late-onset complications.  The same is also true of sliding genioplasty which is an extensive procedure with added side effects.  Our preferred alternative technique is box genioplasty.
Before and after Box Genioplasty surgery images of Female and Male Patients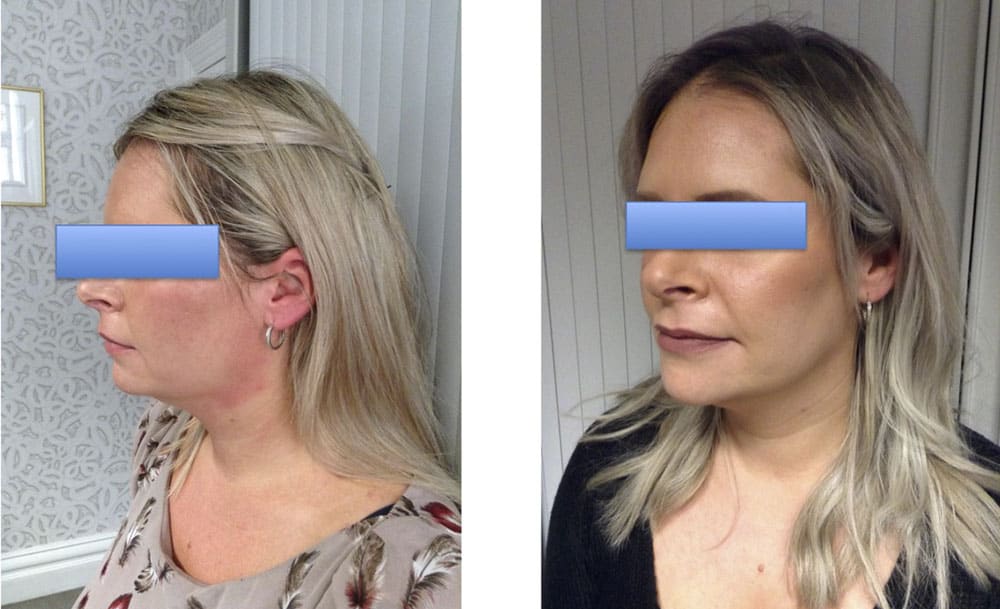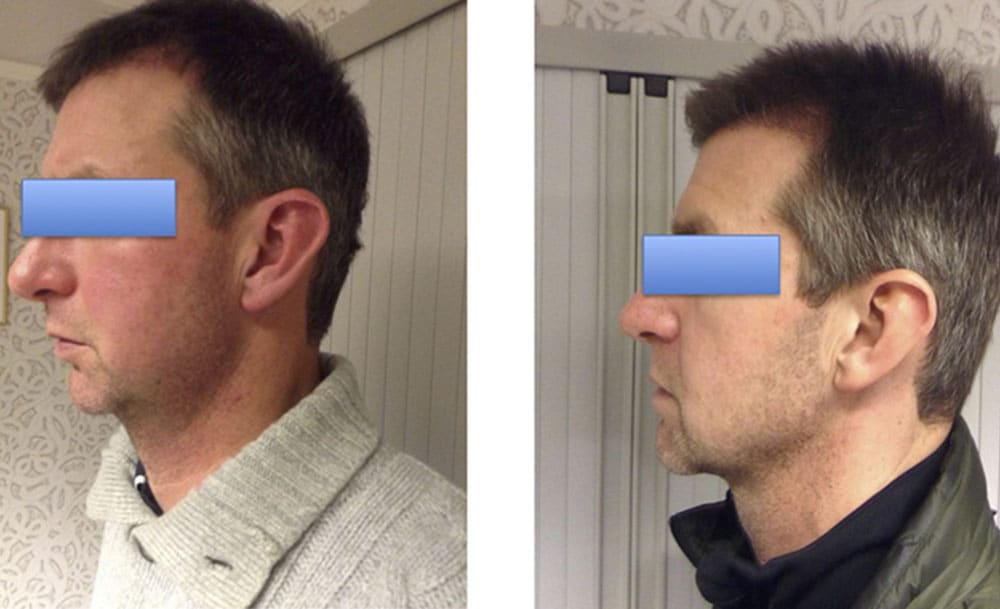 If you are interested in finding out more about box genioplasty or would like to arrange a consultation, please get in touch with us via our contact form, or call our London or Bournemouth Clinic for further details.