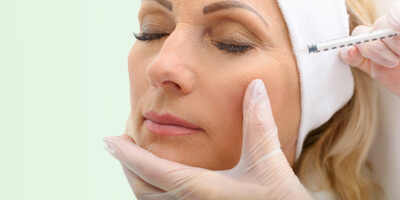 Although many people have tried, a cure for ageing still hasn't yet been identified; you can, however, combat signs of ageing with procedures such as Botox.
At Wentworth Clinic, we have a dedicated team who will ensure that your visit to us is as comfortable as possible. Our clinic is situated in the tranquil area of Bournemouth and has been designed to create a relaxing atmosphere for all of our patients. We have a number of in-house facilities which includes an operating theatre and a number of treatment rooms; ensuring that we can provide a fully comprehensive service.
Since first being used in the early 1800's, Botox has become a popular cosmetic procedure with women across the world as it is suitable for so many different people, and it is now used to eliminate many signs of ageing, including wrinkles.
The treatment will be administered by one of our fully qualified physicians and is a simple procedure whereby we inject a small amount of Botox into the designated area; commonly the frown lines between the eyebrows or the lines around the outside of the eyes.
It will relax the muscles and instantly soften the appearance of the skin, and as it's such a simple procedure, there is very little recovery time and minor side effects.
Who can have Botox?
Botox can be administered to most people however it isn't recommended for women who are pregnant or currently breastfeeding. Our team will discuss the whole procedure with you and the condition of your health prior to any treatment.
If you're considering having Botox in Bournemouth, contact us here at Wentworth Clinic to discuss the range of procedures we offer. Feel free to browse our website and the official anti-ageing injections page to find out more or call one of the team on 01202 428 773.